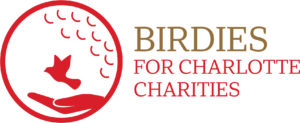 Birdies for Charlotte Charities – Wells Fargo Championship
Pair your love of golf with your love of supporting the military-connected community through this fun-fundraiser.
HOW IT WORKS:
1.  Place a pledge. This can be done through the official Wells Fargo Championship Birdies for Charlotte Charities website at: https://wellsfargochampionship.com/charity/birdies-for-charlotte-charities/
OR
Fill out a pledge form and return it to lawsd@pmff.us. You can access the pledge form here: https://events.trustevent.com/public/003913/Birdies-Pledge-Form.pdf
Your pledge can be a set amount or a per birdie pledge.
2.  Select Patriot Military Family Foundation as your Charity Receiving Your Donation.
3.  Make a guess of how many birdies will be made at the 2021 Wells Fargo Championship. To give you an idea of what is possible, in 2019, 1434 birdies were made.
4.  Make your pledge by May 5, 2021. Now have some fun and watch the tournament to see how close you get. The winner is eligible for a prize through Birdies for Charlotte Charities.