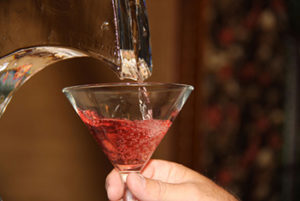 One way that the Patriot Military Family Foundation raises money to support our mission is through annual fundraising events. We created these events years ago to complement the days our Nation honors those that serve – Memorial Day and Veterans Day – and have added additional events through the years.
The Patriot Gala first began in 2006 and has become Charlotte's premier black tie event. The 300-person event at Quail Hollow Club on the first Saturday in November every year sells out quickly so get your tickets early.
The Patriot Festival 5K began as a grassroots community festival at Symphony Park in South Park in 2009. In 2011 we added the Go the Extra Mile 5K+ which boasted 437 runners in its second year in 2012 and continues to be a popular event every Memorial Day. This family-friendly event allows the whole community to come out and support our troops and honor someone in their own family who has served.
Casino Night is our fun evening at the Peninsula Club. This has become an event that some companies use as a company night out and have a great time. Proceeds benefit treatment for veterans suffering from Post-Traumatic Stress, and the 555's Charity mission of building homes for service-disabled Veterans and their families.
The Honor the Warriors Bike Ride will take place each Fall in Charlotte and Mint Hill as part of Selfless Service Weekend. More details on Selfless Service Weekend are upcoming soon. Additional information about the Bike Ride can be found here.
The Patriot Sporting Clays Classic is a team competition held in Waxhaw, NC. Every year this gets better and the teams improve. October is always a terrific time of year for this competition.
The Bag Lady Luncheon has become the event for ladies looking to support our veterans by contributing new or almost new handbags. Those who attend the event invariably go home with one or more new designer bags at a great price for a terrific cause.
We would love to have you involved in one of our signature events as a patron, sponsor, or volunteer. See our contact page if you would like more information on any of the events.